On this week's episode of the Another Round podcast, musician Morris Day reflects on his career and longtime friendship with Prince.
Hey guess what? This is Morris Day and he's the guest on this week's Another Round podcast!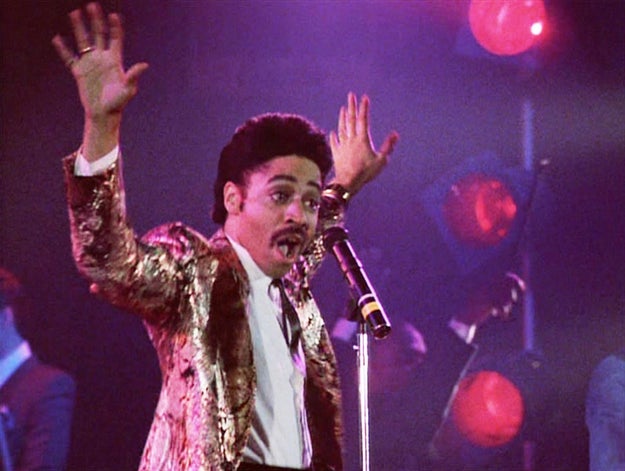 Fact: his suits are legendary.
We are also joined by writer and resident Prince expert Nichole Perkins to chat with the one and only actor and musician.
Warner Bros.
Morris was one of Prince's closest friends and collaborators in real life, but played his arch-nemesis in the iconic film Purple Rain. He came by to help us remember Prince in light of the one year anniversary of his passing.
Come for a thoughtful remembrance, stay to find out how we made Morris blush.
Listen to the episode here:
Follow Morris Day at @TheMorrisDay. His new song is called "Over that Rainbow" and you can find it on Spotify.
Follow Nichole Perkins at @tnwhiskeywoman and check out her new website at www.nicholeperkins.com.
Follow us: @heavenrants and @brokeymcpoverty
Email us: anotherround@buzzfeed.com
Subscribe to the Another Round newsletter at buzzfeed.com/anotherround/newsletter.
---