The NBCC has announced its 30 finalists in six categories — autobiography, biography, criticism, fiction, nonfiction, and poetry — for the most outstanding books of 2017.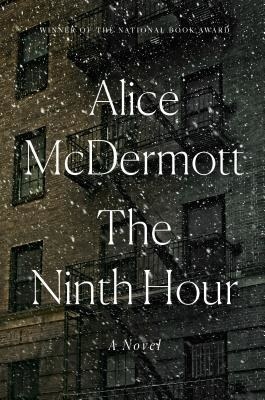 "A powerfully affecting story spanning the twentieth century of a widow and her daughter and the nuns who serve their Irish-American community in Brooklyn." —Macmillan
Macmillan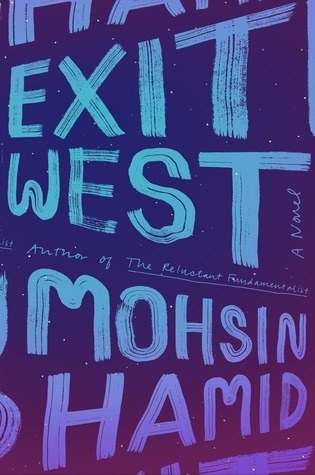 "In a country teetering on the brink of civil war, two young people meet — sensual, fiercely independent Nadia and gentle, restrained Saeed. They embark on a furtive love affair, and are soon cloistered in a premature intimacy by the unrest roiling their city. When it explodes, turning familiar streets into a patchwork of checkpoints and bomb blasts, they begin to hear whispers about doors — doors that can whisk people far away, if perilously and for a price. As the violence escalates, Nadia and Saeed decide that they no longer have a choice. Leaving their homeland and their old lives behind, they find a door and step through." —Penguin Random House
Penguin Random House
"The Ministry of Utmost Happiness takes us on an intimate journey of many years across the Indian subcontinent — from the cramped neighborhoods of Old Delhi and the roads of the new city to the mountains and valleys of Kashmir and beyond, where war is peace and peace is war." —Penguin Random House
Penguin Random House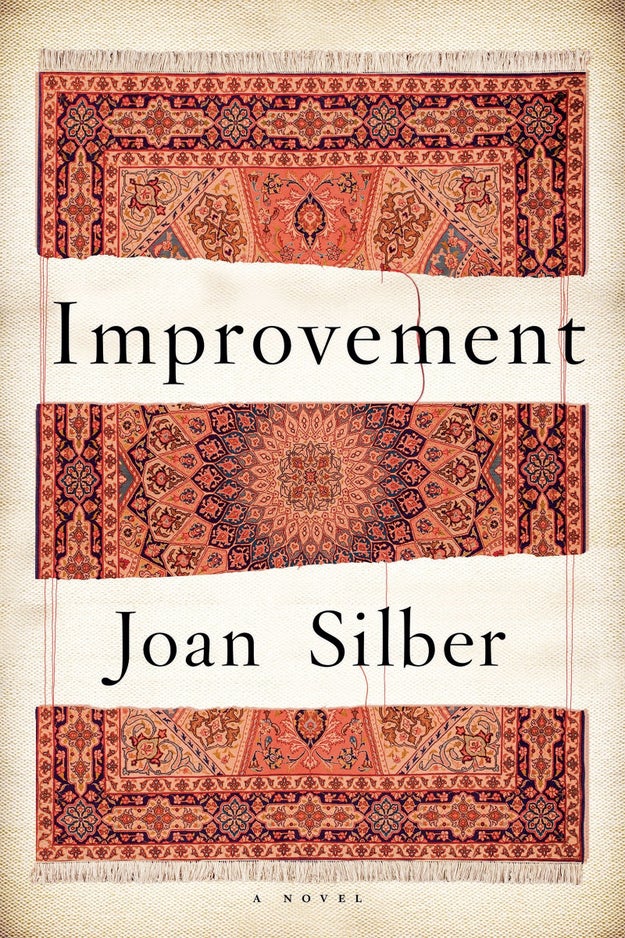 "Reyna knows her relationship with Boyd isn't perfect, yet she sees him through a three-month stint at Riker's Island, their bond growing tighter. Kiki, now settled in the East Village after a youth that took her to Turkey and other far-off places —
and loves — around the world, admires her niece's spirit but worries that motherhood to four-year-old Oliver might complicate a difficult situation. Little does she know that Boyd is pulling Reyna into a smuggling scheme, across state lines, violating his probation. When Reyna takes a step back, her small act of resistance sets into motion a tapestry of events that affect the lives of loved ones and strangers around them." —Counterpoint Press
Counterpoint Press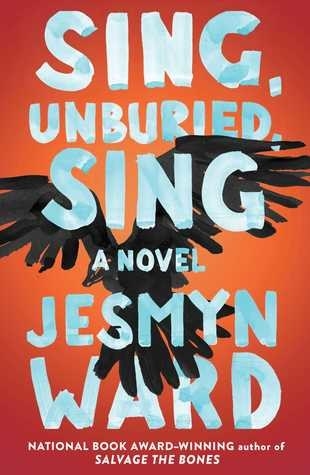 "An intimate portrait of a family and an epic tale of hope and struggle, Sing, Unburied, Sing journeys through Mississippi's past and present, examining the ugly truths at the heart of the American story and the power — and limitations — of family bonds." —Simon & Schuster
(Read an excerpt of Sing, Unburied, Sing here.)
Simon & Schuster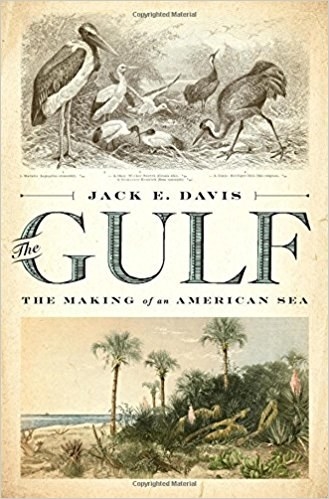 "Rich in vivid, previously untold stories, The Gulf tells the larger narrative of the American Sea — from the sportfish that brought the earliest tourists to Gulf shores to Hollywood's engagement with the first offshore oil wells — as it inspired and empowered, sometimes to its own detriment, the ethnically diverse groups of a growing nation." —W. W. Norton
Norton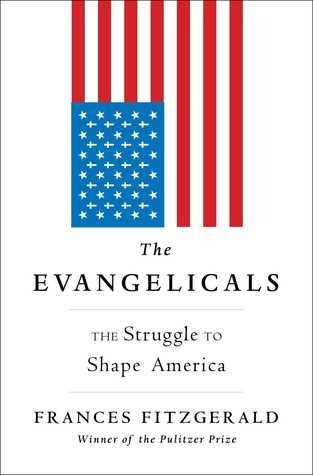 "Evangelicals have in many ways defined the nation. They have shaped our culture and our politics. Frances FitzGerald's narrative of this distinctively American movement is a major work of history, piecing together the centuries-long story for the first time. Evangelicals now constitute twenty-five percent of the American population, but they are no longer monolithic in their politics. They range from Tea Party supporters to social reformers. Still, with the decline of religious faith generally, FitzGerald suggests that evangelical churches must embrace ethnic minorities if they are to survive." —Scribner
Scribner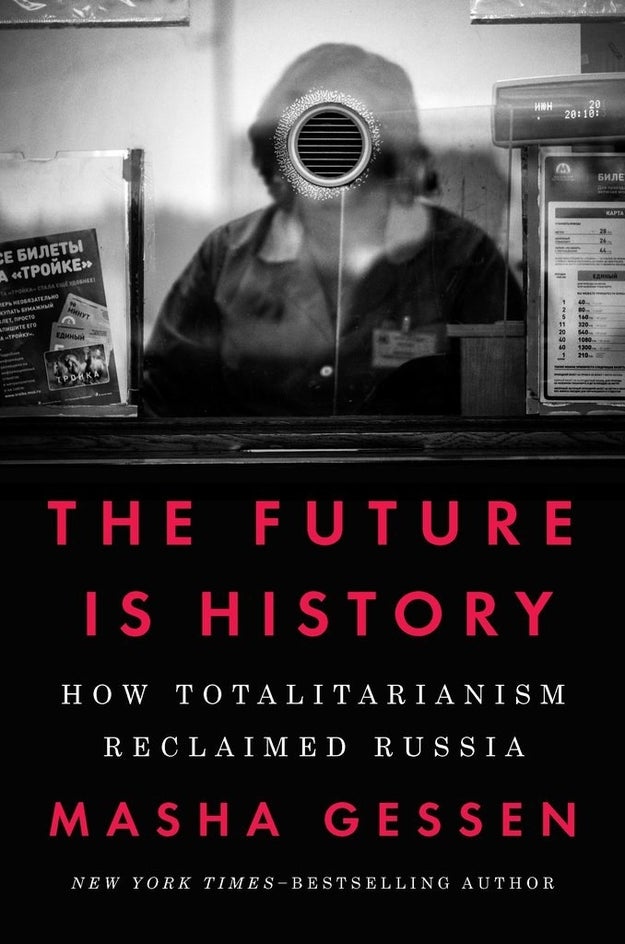 "In The Future Is History, Gessen follows the lives of four people born at what promised to be the dawn of democracy. Each of them came of age with unprecedented expectations, some as the children and grandchildren of the very architects of the new Russia, each with newfound aspirations of their own — as entrepreneurs, activists, thinkers, and writers, sexual and social beings." —Penguin Random House
(Read an excerpt of The Future Is History here.)
Penguin Random House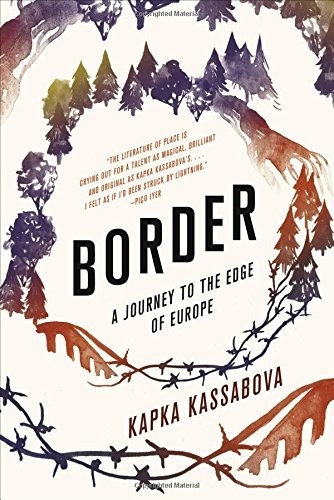 "In Border, Kapka Kassabova sets out on a journey to meet the people of this triple border — Bulgarians, Turks, Greeks, and the latest wave of refugees fleeing conflict further afield. She discovers a region that has been shaped by the successive forces of history: by its own past migration crises, by communism, by two World wars, by the Ottoman Empire, and — older still — by the ancient legacy of myths and legends. As Kapka Kassabova explores this enigmatic region in the company of border guards and treasure hunters, entrepreneurs and botanists, psychic healers and ritual fire-walkers, refugees and smugglers, she traces the physical and psychological borders that criss-cross its villages and mountains, and goes in search of the stories that will unlock its secrets." —Granta
Granta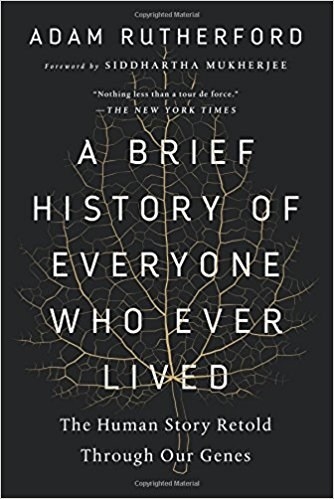 "In our unique genomes, every one of us carries the story of our species — births, deaths, disease, war, famine, migration, and a lot of sex. But those stories have always been locked away — until now. A Brief History of Everyone Who Ever Lived will upend your thinking on Neanderthals, evolution, royalty, race, and even redheads. (For example, we now know that at least four human species once roamed the earth.) Plus, here is the remarkable, controversial story of how our genes made their way to the Americas — one that's still being written, as ever more of us have our DNA sequenced." —The Experiment
The Experiment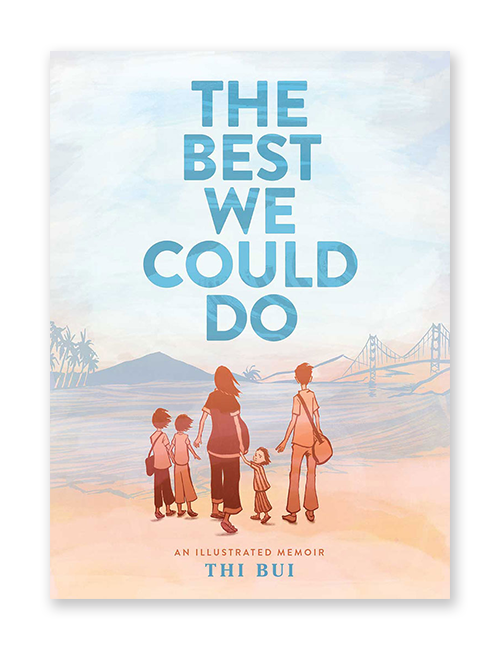 "This beautifully illustrated and emotional story is an evocative memoir about the search for a better future and a longing for the past. Exploring the anguish of immigration and the lasting effects that displacement has on a child and her family, Bui documents the story of her family's daring escape after the fall of South Vietnam in the 1970s, and the difficulties they faced building new lives for themselves." —Abrams
Abrams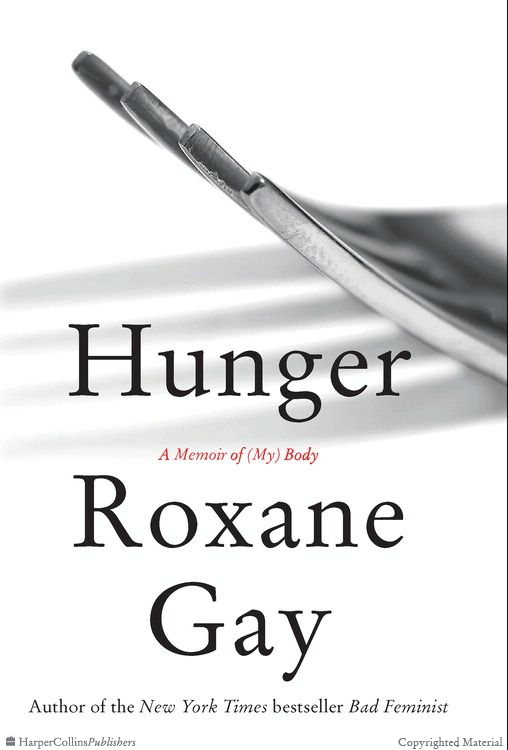 "Roxane Gay has written with intimacy and sensitivity about food and bodies, using her own emotional and psychological struggles as a means of exploring our shared anxieties over pleasure, consumption, appearance, and health. As a woman who describes her own body as 'wildly undisciplined,' Roxane understands the tension between desire and denial, between self-comfort and self-care. In Hunger, she casts an insightful and critical eye on her childhood, teens, and twenties — including the devastating act of violence that acted as a turning point in her young life — and brings readers into the present and the realities, pains, and joys of her daily life." —HarperCollins
HarperCollins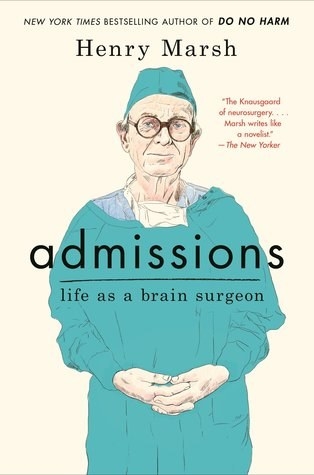 "Henry Marsh has spent a lifetime operating on the surgical frontline. There have been exhilarating highs and devastating lows, but his love for the practice of neurosurgery has never wavered. In Admissions he describes the difficulties of working in troubled, impoverished countries and the further insights it has given him into the practice of medicine.
Marsh also faces up to the burden of responsibility that can come with trying to reduce human suffering. Unearthing memories of his early days as a medical student, and the experiences that shaped him as a young surgeon, he explores the difficulties of a profession that deals in probabilities rather than certainties, and where the overwhelming urge to prolong life can come at a tragic cost for patients and those who love them." —Macmillan
Macmillan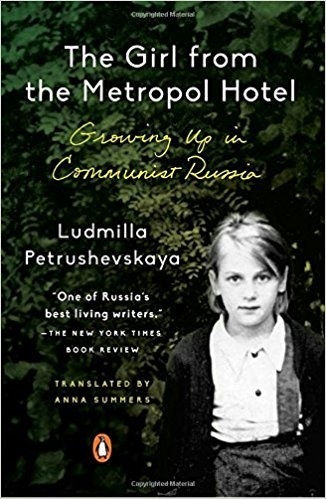 "Born across the street from the Kremlin in the opulent Metropol Hotel, Ludmilla Petrushevskaya grew up in a family of Bolshevik intellectuals who were reduced in the wake of the Russian Revolution to waiting in bread lines. In The Girl from the Metropol Hotel, she recounts her childhood of extreme deprivation — of wandering the streets like a young Edith Piaf, singing for alms, and living by her wits like Oliver Twist, a diminutive figure far removed from the heights she would attain as an internationally celebrated writer. As she unravels the threads of her itinerant upbringing — of feigned orphandom, of sleeping in freight cars and beneath the dining tables of communal apartments, of the fugitive pleasures of scraps of food — we see, both in her remarkable lack of self-pity and in the two dozen photographs throughout the text, her feral instinct and the crucible in which her gift for giving voice to a nation of survivors was forged." —Penguin Random House
Penguin Random House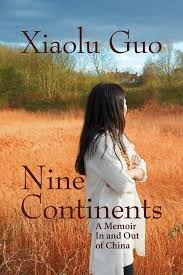 "Xiaolu Guo has traveled further than most to become who she needed to be. Now, as she experiences the birth of her daughter in a London maternity ward surrounded by women from all over the world, she looks back on that journey. It begins in the fishing village shack on the East China Sea where her illiterate grandparents raised her, and brings her to a rapidly changing Beijing, full of contradictions: a thriving underground art scene amid mass censorship, curious Westerners who held out affection only to disappear back home. Eventually Xiaolu determined to see the world outside China for herself, and now, after fifteen years in Europe, her words resonate with the insight of someone both an outsider and at home, in a world far beyond the country of her birth." —Grove Atlantic
Grove Atlantic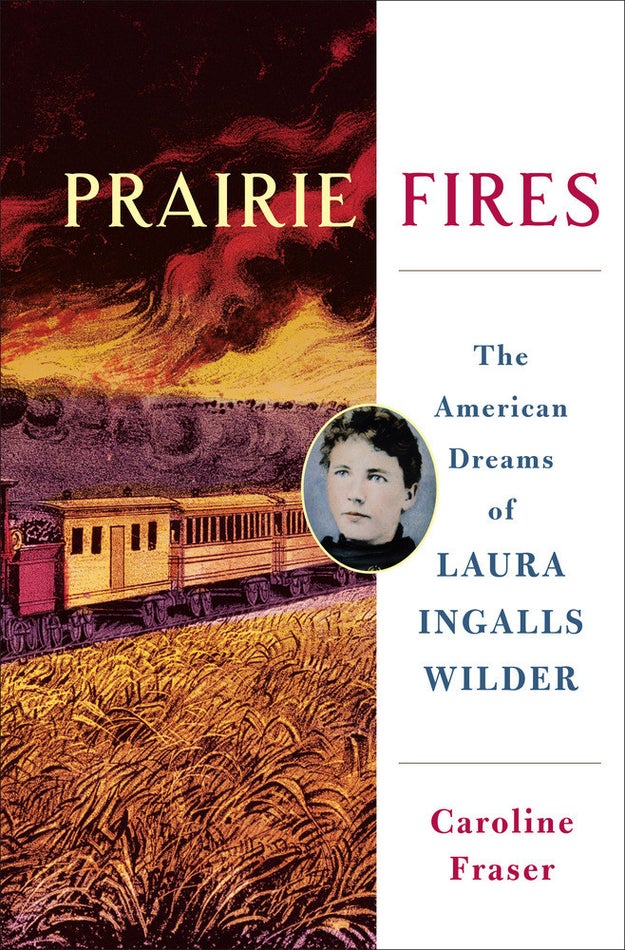 "Millions of readers of Little House on the Prairie believe they know Laura Ingalls — the pioneer girl who survived blizzards and near-starvation on the Great Plains, and the woman who wrote the famous autobiographical books. But the true saga of her life has never been fully told. Now, drawing on unpublished manuscripts, letters, diaries, and land and financial records, Caroline Fraser masterfully fills in the gaps in Wilder's biography. Revealing the grown-up story behind the most influential childhood epic of pioneer life, she also chronicles Wilder's tumultuous relationship with her journalist daughter, Rose Wilder Lane, setting the record straight regarding charges of ghostwriting that have swirled around the books. Spanning nearly a century of epochal change, from the Indian Wars to the Dust Bowl, Wilder's dramatic life provides a unique perspective on American history and our national mythology of self-reliance." —Metropolitan Books
Metropolitan Books
"This is the story of how Angela Carter invented herself — as a new kind of woman and a new kind of writer — and how she came to write such seductive and distinctive masterworks as The Bloody Chamber, Nights at the Circus, and Wise Children. Because its subject so powerfully embodied the spirit of the times, the book also provides a fresh perspective on Britain's social and cultural history in the second half of the twentieth century. It examines such topics as the 1960s counterculture, the social and imaginative conditions of the nuclear age, and the advent of second wave feminism. With unrestricted access to her manuscripts, letters, and journals, and informed by interviews with Carter's friends and family, Edmund Gordon offers an unrivaled portrait of one of the twentieth century's most dazzlingly original writers." —Oxford University Press
Oxford University Press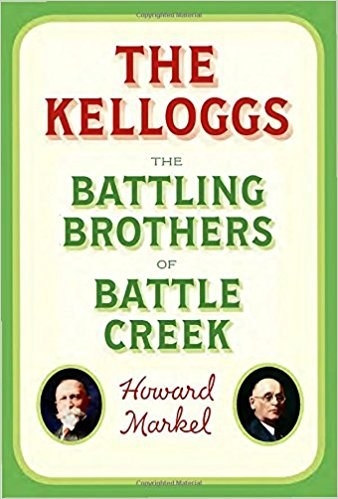 "John Harvey Kellogg was one of America's most beloved physicians; a best-selling author, lecturer, and health-magazine publisher; founder of the Battle Creek Sanitarium; and patron saint of the pursuit of wellness. His youngest brother, Will, was the founder of the Battle Creek Toasted Corn Flake Company, which revolutionized the mass production of food and what we eat for breakfast.
In The Kelloggs, Howard Markel tells the sweeping saga of these two extraordinary men, whose lifelong competition and enmity toward one another changed America's notion of health and wellness from the mid-nineteenth to the mid-twentieth centuries, and who helped change the course of American medicine, nutrition, wellness, and diet." —Penguin Random House
Penguin Random House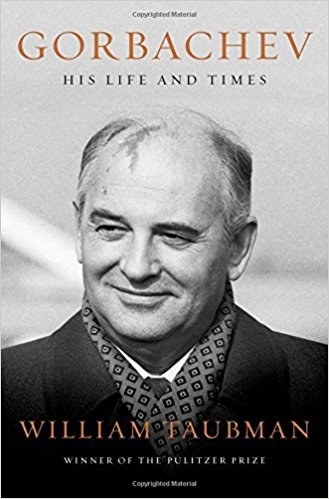 "In the first comprehensive biography of the final Soviet leader, William Taubman shows how a peasant boy became the Soviet system's gravedigger, how he clambered to the top of a system designed to keep people like him down, how he found common ground with America's arch-conservative president Ronald Reagan, and how he permitted the USSR and its East European empire to break apart without using force to preserve them. Throughout, Taubman portrays the many sides of Gorbachev's unique character that, by Gorbachev's own admission, make him 'difficult to understand.' Was he in fact a truly great leader, or was he brought low in the end by his own shortcomings, as well as by the unyielding forces he faced?" —W. W. Norton
W. W. Norton
"Kenneth Whyte vividly recreates Herbert Hoover's rich and dramatic life in all its complex glory. He follows Hoover through his Iowa boyhood, his cutthroat business career, his brilliant rescue of millions of lives during World War I and the 1927 Mississippi floods, his misconstrued presidency, his defeat at the hands of a ruthless Franklin Roosevelt, his devastating years in the political wilderness, his return to grace as Truman's emissary to help European refugees after World War II, and his final vindication in the days of Kennedy's 'New Frontier.' Ultimately, Whyte brings to light Hoover's complexities and contradictions — his modesty and ambition, his ruthlessness and extreme generosity — as well as his profound political legacy." —Penguin Random House
Penguin Random House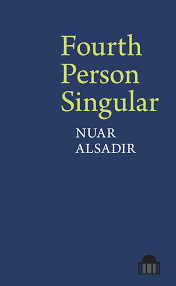 "Fourth Person Singular continues to blow open the relationship between self and world in a working through of lyric shame, bending poetic form through fragment, lyric essay, aphorisms mined from the unconscious, and pop-up associations, to explore the complexities, congruities, disturbances — as well as the beauty — involved in self-representation in language. As unexpected as it is bold, Alsadir's ambitious tour de force demands we pay new attention to the current conversation about the nature of lyric — and human relationships — in the 21st century." —Liverpool University Press
Liverpool University Press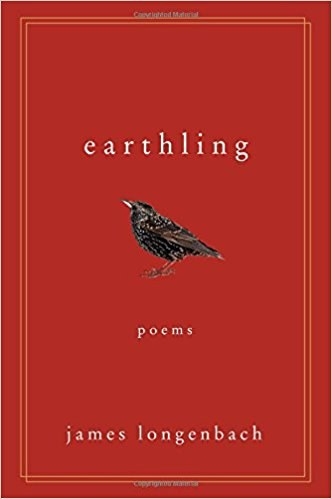 "'Earthling' is one of the oldest words in the English language, our original word for ploughman, a keeper of the earth. In poems simultaneously ordinary and otherworldly, James Longenbach traces the life of a modern-day earthling as he looks squarely at his little patch of earth and at the vast emptiness of interstellar space. Beginning with the death of the earthling's mother and ending with a confrontation with his own mortality, the poems within Earthling resist complaint or agitation. In them, the real and the imagined, the material and the allegorical, intersect at shifting angles and provide fresh perspectives and lasting consolation." —W. W. Norton
W. W. Norton
Whereas, Layli Long Soldier
"Whereas confronts the coercive language of the United States government in its responses, treaties, and apologies to Native American peoples and tribes, and reflects that language in its officiousness and duplicity back on its perpetrators. Through a virtuosic array of short lyrics, prose poems, longer narrative sequences, resolutions, and disclaimers, Layli Long Soldier has created a brilliantly innovative text to examine histories, landscapes, her own writing, and her predicament inside national affiliations." —Graywolf Press
Graywolf Press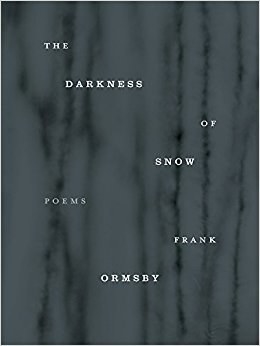 "Frank Ormsby's poetry is deep but never sententious, exhibits great technique but never flaunts it, is of the moment but never trendy. In his most recent volume, The Darkness of Snow, we see memories of his youth in Fermanagh as well as poems of adult years in Belfast, reflecting on the aftermath of the Troubles and the city's restoration while commemorating a life lived in poetry. This collection also includes a sequence that meditates on the art of Irish painters, followed by a series of Parkinson's Poems. Finally, we encounter poems on the atrocities of a village called "The Willow Forest," told by one of the interpreters who understands the difficulties of bearing witness. As the title suggests, this volume is both luminous and dark." —Wake Forest University Press
Wake Forsest University Press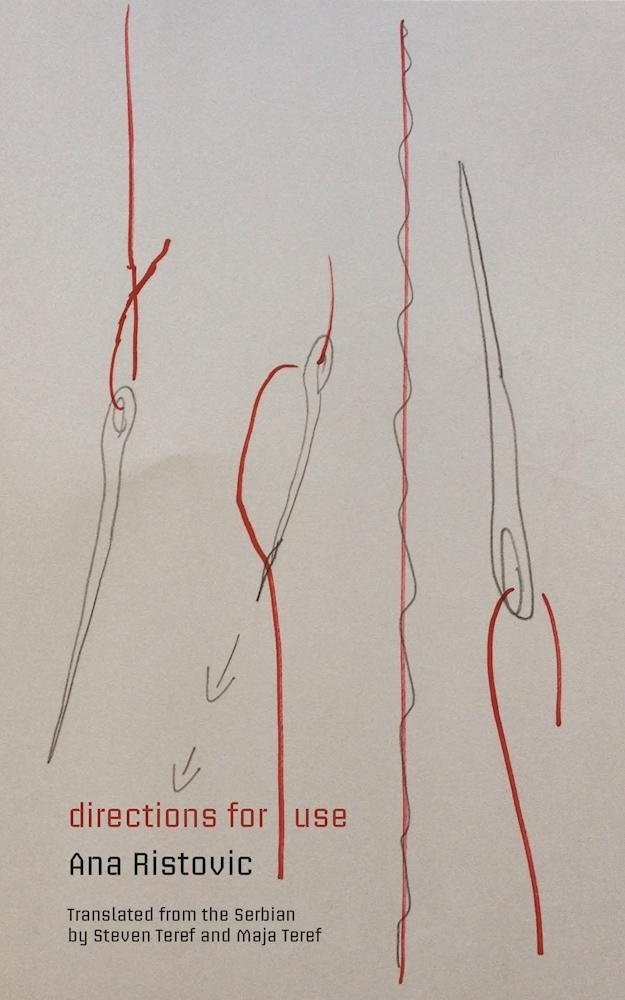 "Ana Ristovic's erotic, wry, feminist poems concern daily routines (washing laundry, doing crossword puzzles). In her writing she explores inner and outer worlds, sex, and relationships. This bilingual (Serbian and English) selection unveils a rich embroidery of frank sexuality and lyric images." —Zephyr Press
Zephyr Press
"In You Play the Girl, Carina Chocano shows how we metabolize the subtle, fragmented messages embedded in our everyday experience and how our identity is shaped by them.
From Bugs Bunny to Playboy Bunnies, from Flashdance to Frozen, from the progressive '70s through the backlash '80s, the glib '90s, and the pornified aughts — and at stops in between — Chocano blends formative personal stories with insightful and emotionally powerful analysis. She explains how growing up in the shadow of 'the girl' taught her to think about herself and the world and what it means to raise a daughter in the face of these contorted reflections. In the tradition of Roxane Gay, Rebecca Solnit, and Susan Sontag, Chocano brilliantly shows that our identities are more fluid than we think, and certainly more complex than anything we see on any kind of screen." —Mariner Books
Mariner Books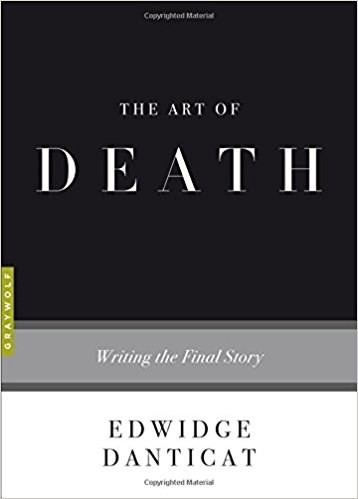 "Edwidge Danticat's The Art of Death: Writing the Final Story is at once a personal account of her mother dying from cancer and a deeply considered reckoning with the ways that other writers have approached death in their own work. The book moves outward from the shock of her mother's diagnosis and sifts through Danticat's writing life and personal history, all the while shifting fluidly from examples that range from Gabriel García Márquez's One Hundred Years of Solitude to Toni Morrison's Sula. The narrative, which continually circles the many incarnations of death from individual to large-scale catastrophes, culminates in a beautiful, heartrending prayer in the voice of Danticat's mother." —Graywolf Press
Graywolf Press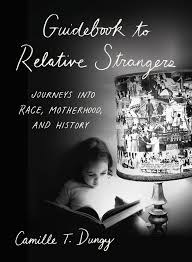 "As a working mother whose livelihood as a poet-lecturer depended on travel, Camille Dungy crisscrossed America with her infant, then toddler, intensely aware of how they are seen, not just as mother and child, but as black women. With a poet's eye, she celebrates her daughter's acquisition of language and discoveries of the natural and human world around her. At the same time history shadows her steps everywhere she goes: from the San Francisco of settlers' and investors' dreams to the slave-trading ports of Ghana; from snow-white Maine to a festive, yet threatening, bonfire in the Virginia pinewoods. With exceptional candor and grace, Dungy explores our inner and outer worlds — the intimate and vulnerable experiences of raising a child, living with illness, conversing with strangers, and counting on others' goodwill. Across the nation, she finds fear and trauma, and also mercy, kindness, and community." —W. W. Norton
W. W. Norton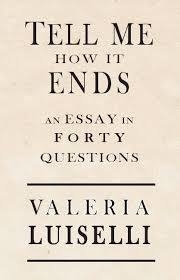 "Structured around the forty questions Luiselli translates and asks undocumented Latin American children facing deportation, Tell Me How It Ends (an expansion of her 2016 Freeman's essay of the same name) humanizes these young migrants and highlights the contradiction between the idea of America as a fiction for immigrants and the reality of racism and fear — both here and back home." —Coffee House Press
Coffee House Press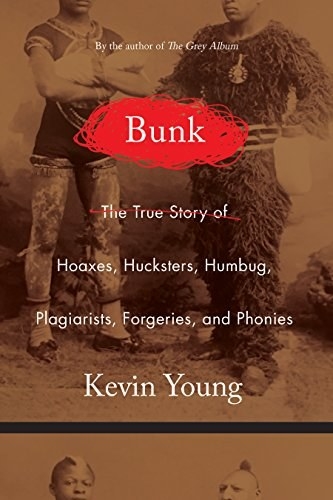 "Kevin Young traces the history of the hoax as a peculiarly American phenomenon — the legacy of P.T. Barnum's 'humbug' culminating with the currency of Donald J. Trump's 'fake news.' Disturbingly, Young finds that fakery is woven from stereotype and suspicion, with race being the most insidious American hoax of all … Bunk then turns to the hoaxing of history and the ways that forgers, plagiarists, and frauds invent backstories and falsehoods to sell us lies about themselves and about the world in our own time, from pretend Native Americans Grey Owl and Nasdijj to the deadly imposture of Clark Rockefeller, from the made-up memoirs of James Frey to the identity theft of Rachel Dolezal. This brilliant and timely work asks what it means to live in a post-factual world of 'truthiness' where everything is up for interpretation and everyone is subject to a contagious cynicism that damages our ideas of reality, fact, and art." —Graywolf Press
Graywolf Press