When Patrick Dempsey left the show, Pompeo said she "couldn't believe how fast the studio and the network felt like they had to get a penis in there."
For 14 years, Ellen Pompeo has starred as Meredith Grey on the hit ABC series Grey's Anatomy. As the show continued to thrive, so did Pompeo's demands for equity in the workplace.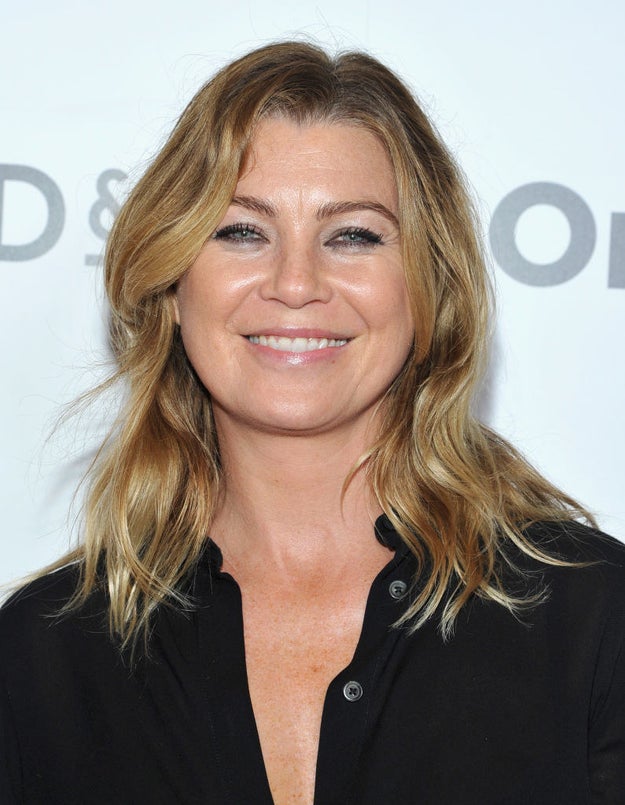 John Sciulli / Getty Images
On Wednesday, the Hollywood Reporter published a new, amazingly candid interview with Pompeo, in which she dished on everything from her annual salary, to on-set drama, to thoughts on gender equality in Hollywood.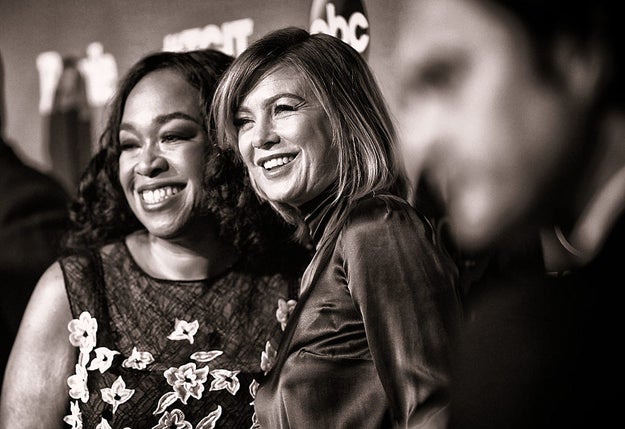 Mark Davis / Getty Images
Before landing her role as the lead on Grey's Anatomy, Pompeo was adamant about being a movie star. "I'm not going to be stuck on a medical show for five years," she told her agent after he approached her with the script. "Are you out of your fuckin' mind? I'm an actress."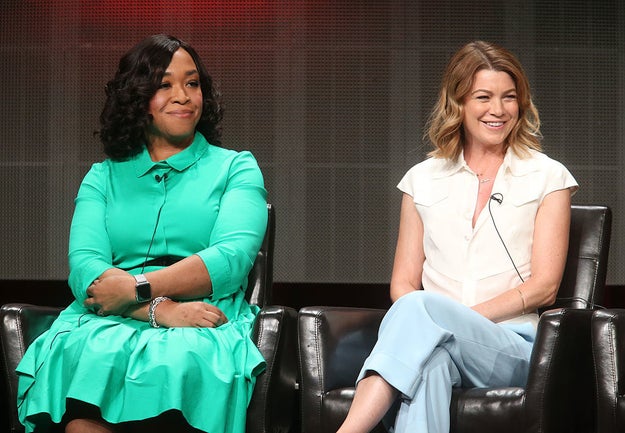 Her agent, Rick Kurtzman, convinced Pompeo to audition just to make ends meet.
Frederick M. Brown / Getty Images
"Because I'm not the most 'relevant' actress out there," Pompeo said. "I know that's the industry perception because I've been this character for 14 years. But the truth is, anybody can be good on a show Season 1 and 2. Can you be good 14 years later? Now, that's a fuckin' skill."
In 2017, the actor signed a new deal in which she stands to make $575,000 per episode for Grey's. According to the Hollywood Reporter, this will propel Pompeo to earning $20 million annually, when factored with other sources of income, making her the highest-paid actress on a primetime drama.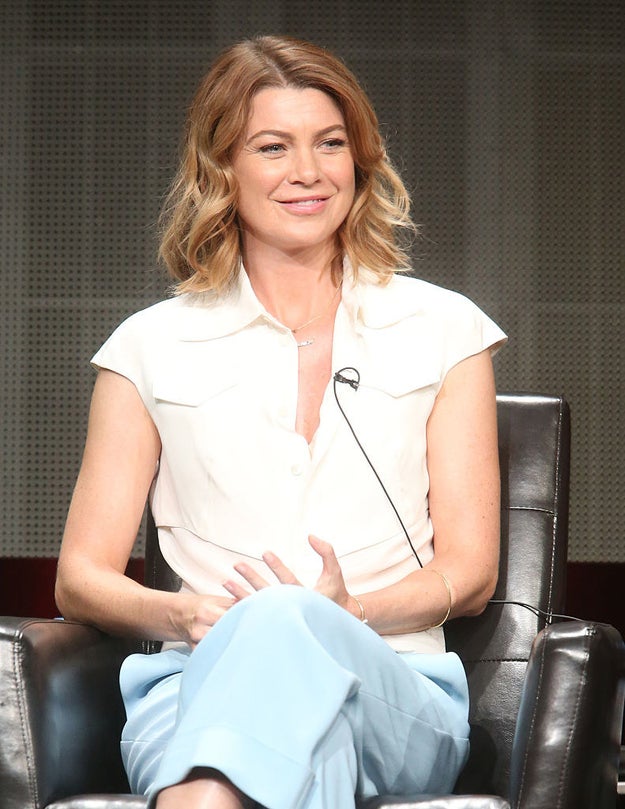 Frederick M. Brown / Getty Images
In addition to that, Pompeo will bring in another $6–7 million thanks to a seven-figure signing bonus, as well as a producing fee from the forthcoming Grey's Anatomy spinoff.
Pompeo also has other projects in the works, including an anthology show that she recently sold to Amazon and a potential legal drama that could be picked up by ABC.
"And they're going to pimp her out until she's 33 or 34 and then she's out like yesterday's trash, and then what does she have to take care of herself?" Pompeo said.
"These poor girls have no real money, and the studio is making a fortune and parading them like ponies on a red carpet.
"I mean, Faye Dunaway is driving a fuckin' Prius today. Now, there's nothing wrong with a Prius, but my point is, she had no financial power. If we're going to invoke change, that has to be part of it."
Though she'd been the lead of the show for 14 years, Pompeo said the studio wouldn't give in to her one-time request to earn $5,000 more than former costar Patrick Dempsey. When Dempsey left the show in 2015, Pompeo said it was a "defining moment, deal-wise."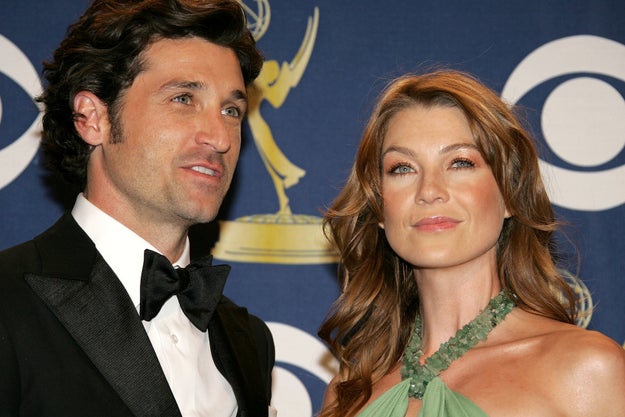 "We don't need you; we have Patrick," Pompeo said she had been told by executives for years.
"I don't know if they also did that to him, because he and I never discussed our deals. There were many times where I reached out about joining together to negotiate, but he was never interested in that."
(A representative for Dempsey didn't immediately respond to a request for comment.)
Frazer Harrison / Getty Images
"The ink wasn't even dry on his exit papers before they rushed in a new guy," Pompeo said, recalling how she was being badgered while on vacation in Sicily to decide on a new male costar. "I was like, 'Are you people fucking nuts? Why do you feel that you have to replace this person?'"
"I couldn't believe how fast the studio and the network felt like they had to get a penis in there," she added.
When Rhimes signed a multiyear production deal with Netflix last year, Pompeo was direct with her about how she would need to be "incentivized" if the show were to continue.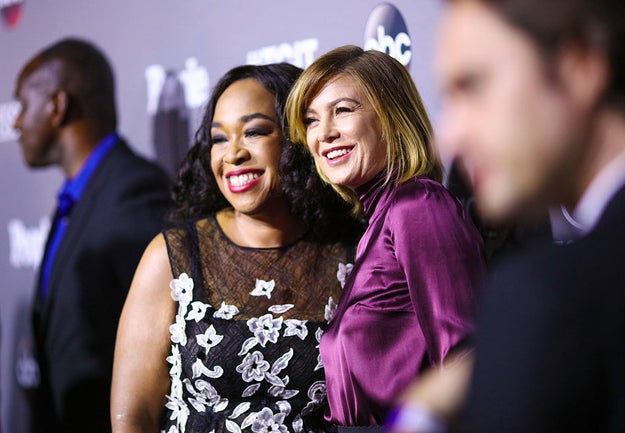 "I need to feel empowered and to feel ownership of this show," Pompeo said she told Rhimes. "And she was like, 'I absolutely want to keep the show going. It's the mothership, so let's find a way to make you happy. What do you want?'"
Mark Davis / Getty Images
"It confirmed that my path really was the right one for me, because I've chosen to financially empower myself so that I never have to be ducking predators and chasing trophies," she said. "It's not for everyone. You have to be more interested in business than you are in acting."
Pompeo said that she once met with alleged sexual predator Harvey Weinstein at the request of her agent. "He didn't try anything on me," she said. "Had he, I'm a little rough around the edges and I grew up around some very tough people, so I probably would have picked up a vase and cracked him over the fucking head."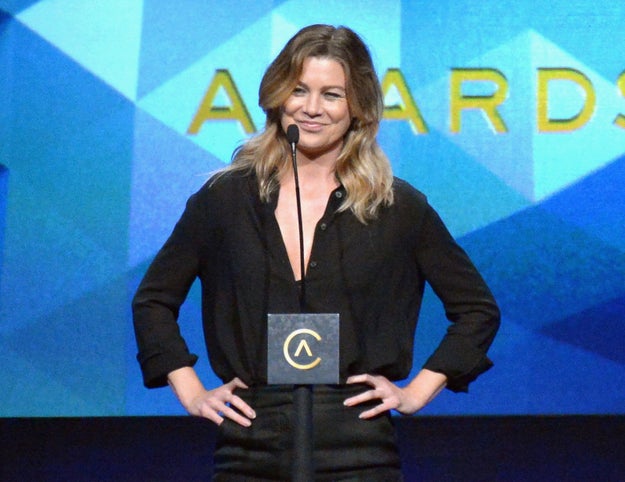 Charley Gallay / Getty Images
"But there should be more of us women in power, and not just on Shonda Rhimes' sets," she said.
The actor said she loves taking her 8-year-old daughter to the set to "see fierce females in charge."
"She's growing up in an environment where she's completely comfortable with power," she said. "I don't know any other environment in Hollywood where I could provide that for her. Now I hope that changes … and soon."