So much better than that plastic prescription bottle.
Obviously, everyone has different pills, doses, and schedules, and not everything on this list will work for every person, so take what you like and leave the rest. Oh, and FYI — prices are accurate and items are in stock as of time of publication.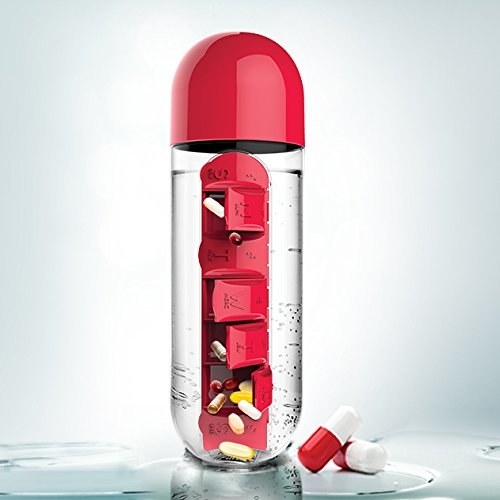 It even looks like a jumbo pill.
Get it on Amazon for $17.99.
This floral pill case that's as cute as any clutch.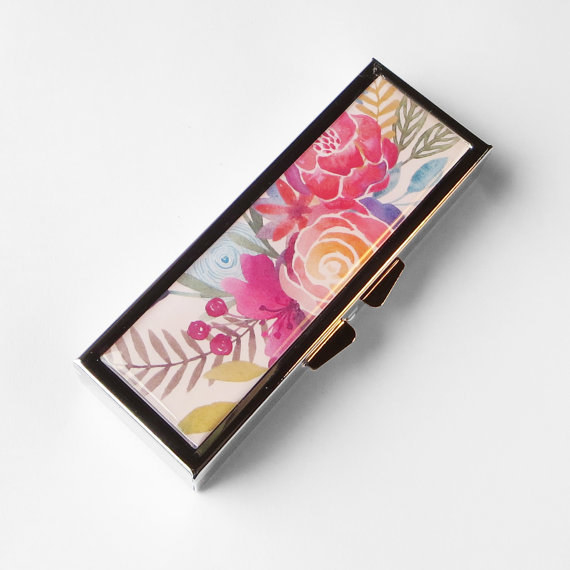 *heart eyes*
Get it from Etsy for $8.99.
This travel-friendly pill organizer you can carry day-by-day or all week in its leather pouch.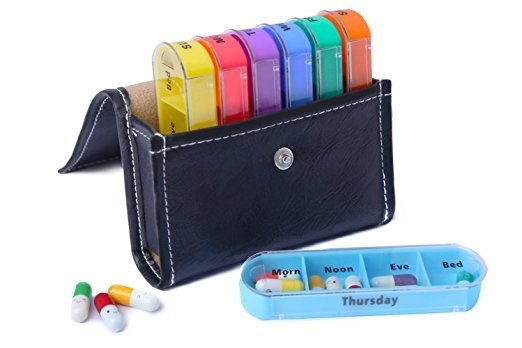 A moment of appreciation for the little happy face pills, please.
Get it on Amazon for $14.57.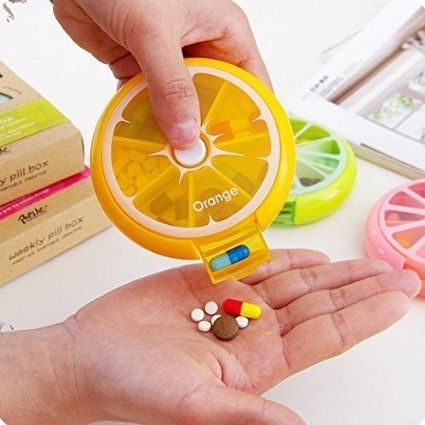 Quench your citrus cravings.
Get it on Amazon for $9.66 for a pack of three.
These gently aspirational tins that will help get you through it.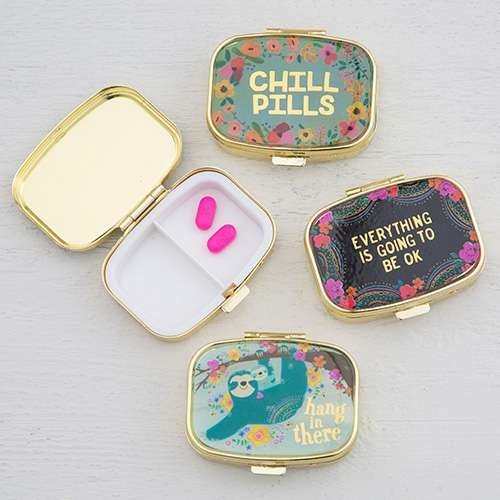 *dumps my lorazepam into the chill pill case*
Get it on Natural Life for $8.
This ~poisonous~ pill case that's crafted to look like the tooth of some deadly beast.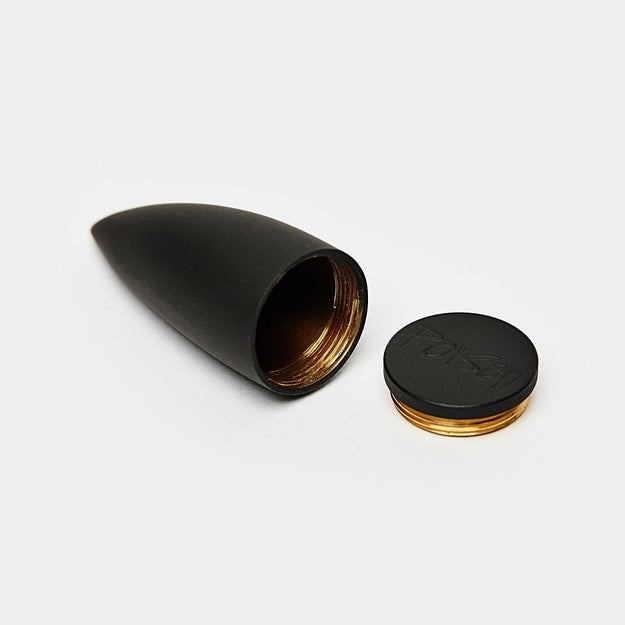 Or just a really badass way to take your vitamins.
Get it on Cool Material for $44.
The PillDrill kit that will take your medication organization and tracking to the next level.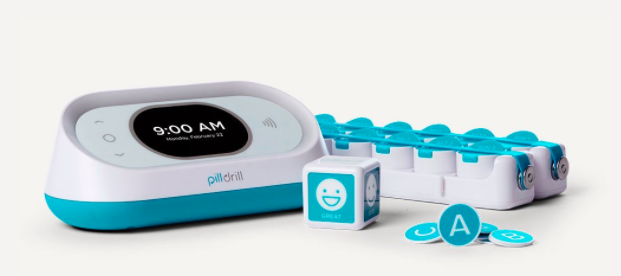 The whole kit reminds you to take your meds, logs that you did, and tracks the side effects — plus there's an optional PillDrill app where you can do it all.
Get it from PillDrill for $199.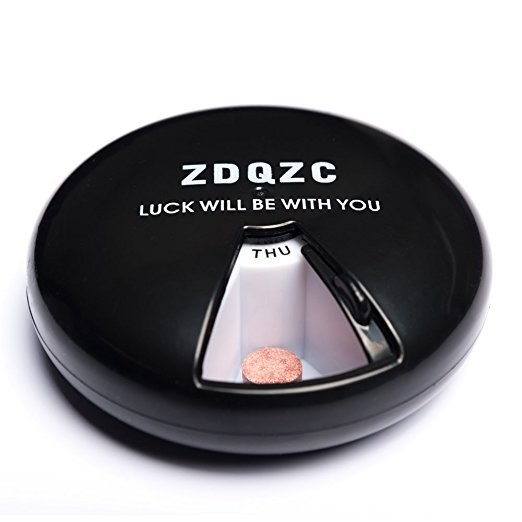 No more saying, "Crap, did I take my pill today???"
Get it on Amazon for $6.99.
This unsubtle container that might just give you away to your enemies.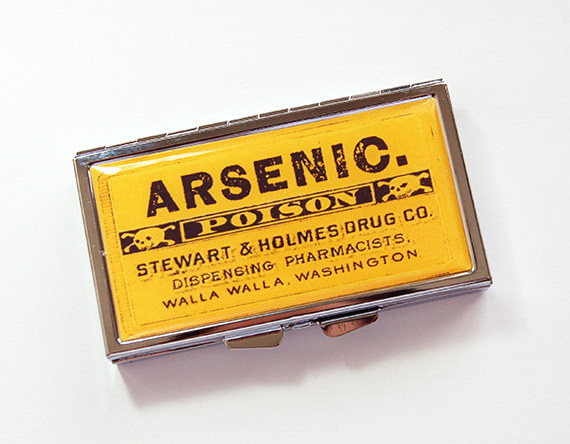 JK, load with nontoxic pills only, please.
Get it on Etsy for $14.
This keychain capsule that will make forgetting your pills impossible.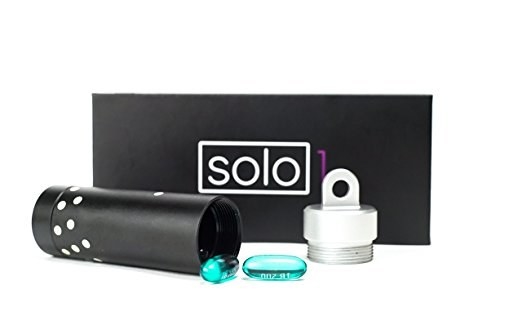 Unless you're someone who regularly forgets your keys, too, but it's worth a shot!
Get it on Amazon for $12.99.
The only problem is deciding *which one.*
Get it on Blippo for $3.30.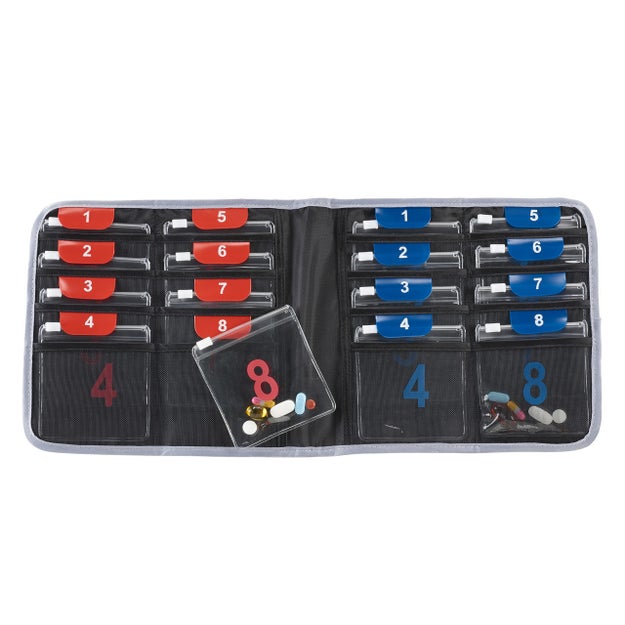 Also, LOOK AT THE TEENY-TINY ZIPLOCK BAGS.
Get it on Lewis N. Clark for $12.99.
This distressed metal pill box that's just as ~fashionable~ as it is functional.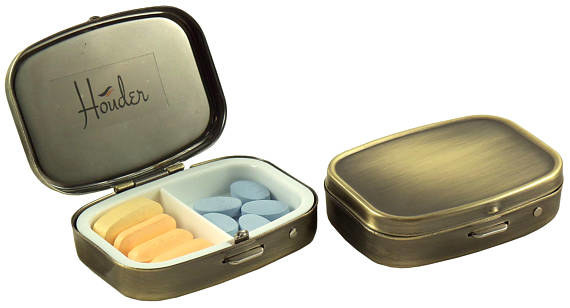 Watch out, though. People might see it and ask if they can have a mint.
Get it on Etsy for $14.97.
These vintage-inspired polished shell pill boxes that will make you feel like a mermaid walking around on land.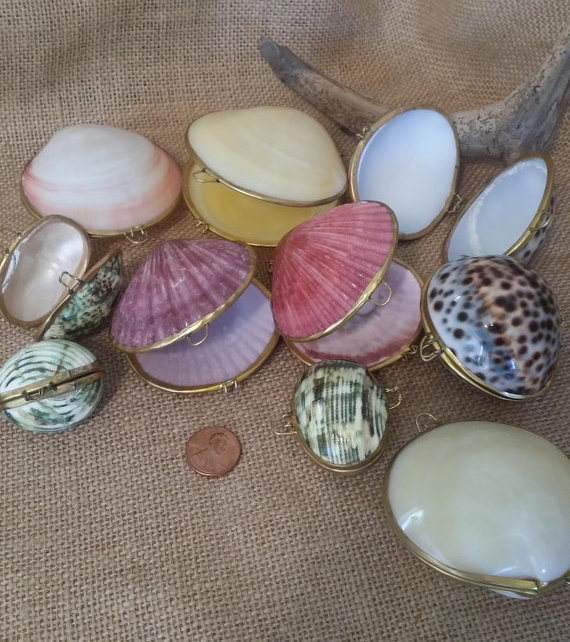 Keep up on your meds so your tail doesn't come back, babe.
Get it on Etsy for $10.95.
These handcrafted lacquer pill cases that will let you keep your meds in a ~heart-shaped box~.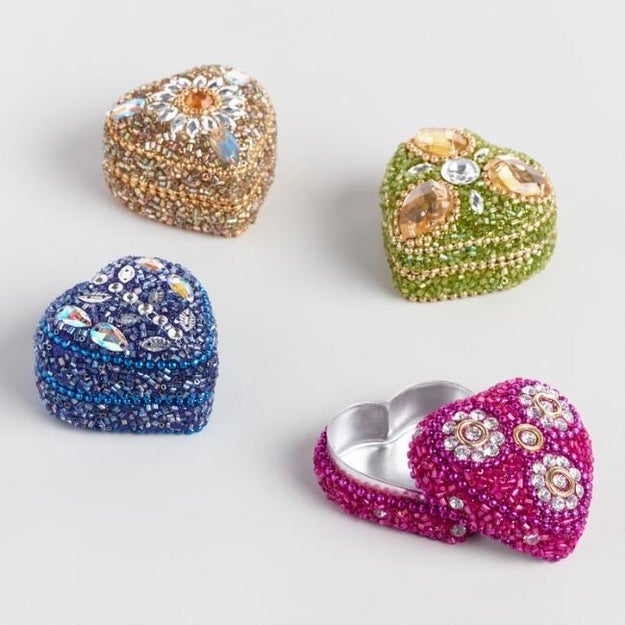 So much better than an orange vial.
Get it on World Market for $15.96 for a set of four.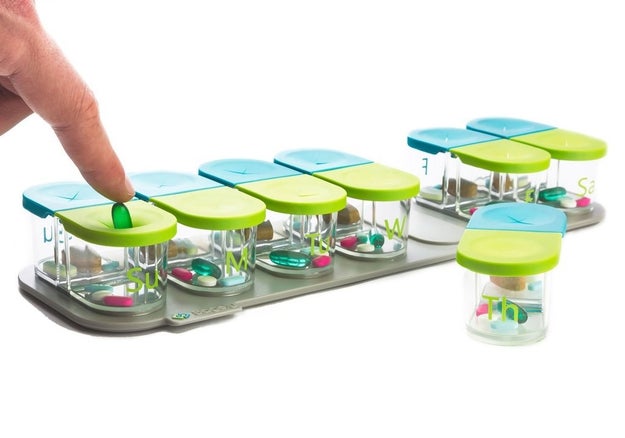 Just poke through the opening on top and you're good to go.
Get it on Sagely for $34.95.
This stainless steel keychain pill holder that's sleek AF and always right where you need it.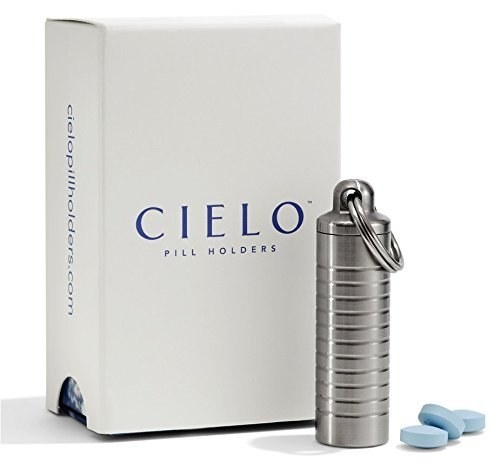 And it comes in a variety of colors including rainbow. So, fuck yes.
Get it on Amazon for $20.45.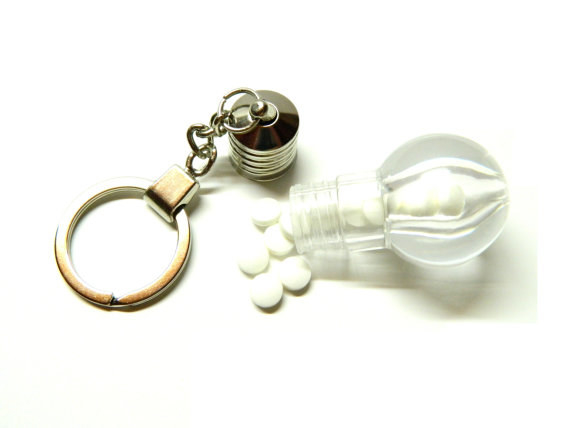 Because taking your medication is always a brilliant idea.
Get it on Etsy for $12.87.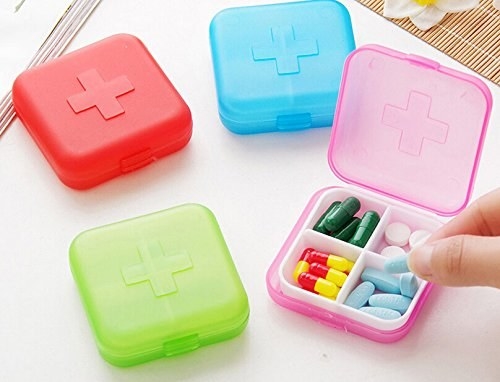 Not just for emergencies.
Get it on Amazon for $6.99.